Coming this November!
Australia's only dedicated Security Awareness event for professionals shaping cyber security culture, education and change management.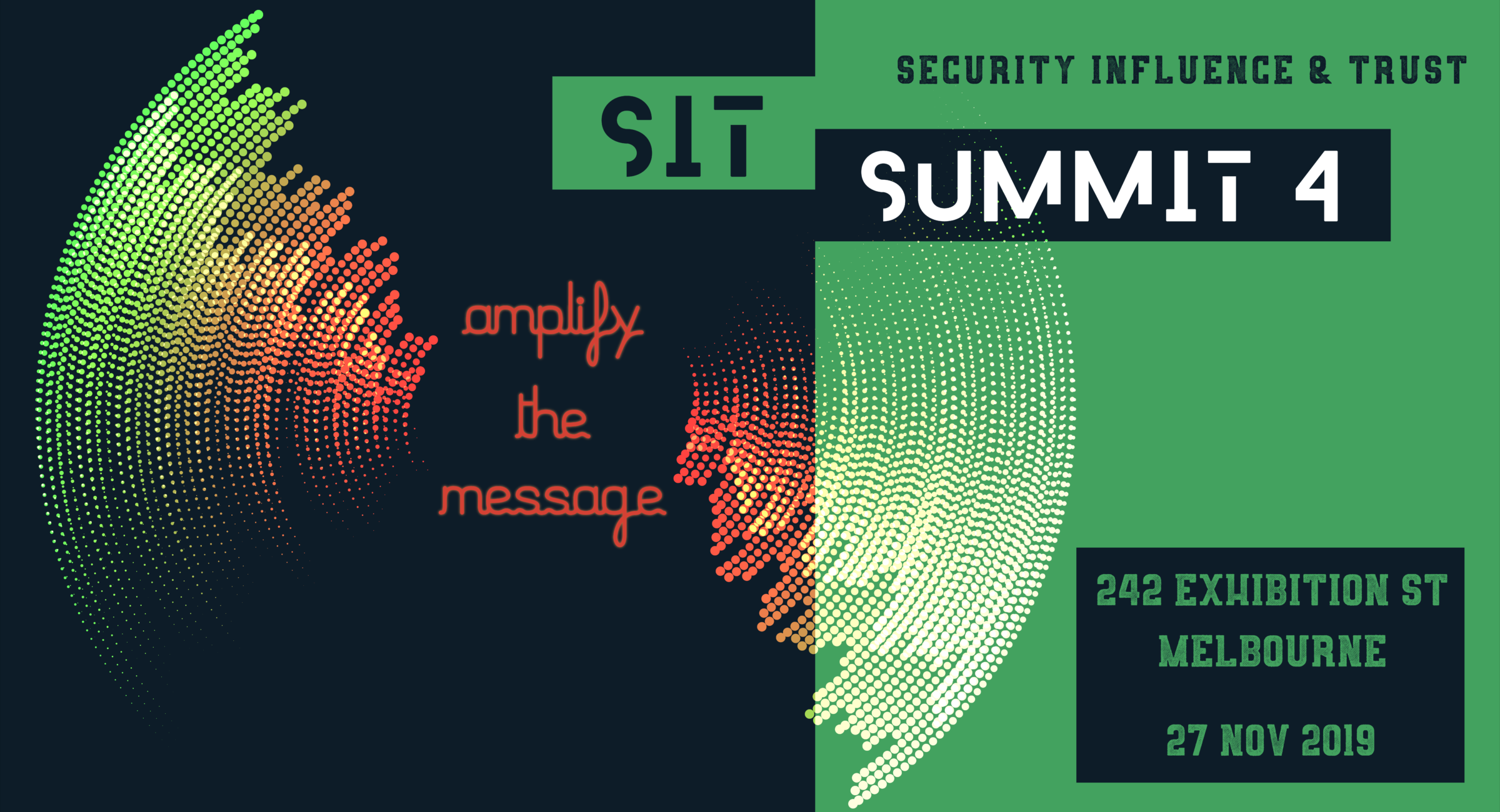 SIT Summit Started!","serverSync":""}'>
SIT Summit 4
27th November 2019 | Telstra Customer Insight Centre (CIC)
LEVEL 1 / 242 EXHIBITION ST, MELBOURNE
Last year's SIT Summit was focussed on Building and Maintaining Momentum, and this year we're taking it one step further to Amplify the message!
Now in its fourth year, SIT Summit 2019 will continue to provide a unique opportunity in Australia to bring together professionals from across industry and government, to collaborate and share ideas and practices that, in their experience, work and have impact to organisations and individuals.
This November, attendees will hear from a mix of formal and informal presentations as well as participate in hands on workshops designed to provide practical steps, relevant information, and pragmatic tools for immediate application.
This year there's a twist – the workshop and lightning round sessions have been tailored to support attendees at either of two stages in their organisation's security awareness development: those seeking to establish or embed; or those looking to enhance their existing programs.
If you're not quite sure what stage you're at, don't worry, we'll ask you a few questions on the registration page to ensure you're assigned to the stream that best suits you.
Want to know more?

SIT Summit 3.0 (Nov 2018)
[Best_Wordpress_Gallery id="7″ gal_title="2018 Event Photos"]
Want to know what happened at last year's SIT Summit?
Building and Maintaining Momentum
Previous Summits
Shi{f}t Happens: If we work together