Speaker Line-up
We couldn't run SIT Summit without our speakers.  Read all about them here!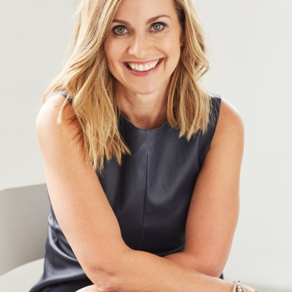 Julie Inman Grant
eSafety Commissioner
Julie has extensive experience in the non-profit and government sectors, and spent two decades working in senior public policy and safety roles in the tech industry at Microsoft, Twitter, and most recently Adobe.
Julie's career began in Washington DC, working in the US Congress and the non-profit sector before taking on a role at Microsoft. Julie's experience at Microsoft spanned 17 years, serving as one of the company's first and longest-standing government relations professionals, ultimately in the role of Global Safety Director for safety policy and outreach.
At Twitter, Julie headed up Public Policy for Australia and South East Asia, managing a range of public policy issues, including online safety and countering violent extremism. Julie also built Twitter's 'Rules and Tools' for safety, and conceptualised and piloted #PositionofStrength, which now serves as Twitter's global female safety and empowerment program.
Most recently, Julie served as Director of Government Relations Asia Pacific at Adobe, where she worked with governments across the region on issues such as innovation and digital transformation, creativity and STEM skills development and cybersecurity.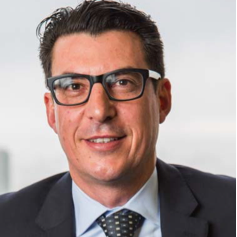 Andrew Dell
Chief Information Security Officer,
NAB
Formerly a commissioned officer in the Australian Army, the analysis, treatment and mitigation of security risk has been the foundation of Andrew's career. Initially, this involved security and risk-related activities for large-scale, complex military deployments and later, national and international security policy and planning in Defence.
Following his time in Defence, Andrew worked as a consultant, focusing on complex, high-security environments such as government departments, large telecommunications providers and law enforcement agencies in Australia and Europe.
Andrew moved to Melbourne in 2006 where his work focused on domestic law enforcement agencies, including establishing the Office of the Commissioner for Law Enforcement Data Security in Victoria.
Andrew joined NAB in 2010 where he held various leadership roles before being appointed as CISO in July 2016. As CISO, Andrew is accountable for the security of NAB and its customers globally.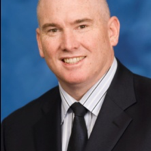 Darren Kane
Chief Security Officer, nbn™
Darren Kane has been the Chief Security Officer at nbn™ since March 2015.  Under his leadership the Security Group has become a converged centre of physical and cyber security enabling nbn™ to better protect its people and assets against evolving threats.
Darren's career history includes, 13 years with the Australian Federal Police, 6.5 years with the Australian Securities & Investments Commission the last role as Assistant Director of National Enforcement.  Darren moved to Telstra in 2004 where he completed 11 years in varied management roles culminating in 4.5 years as the Director, Corporate Security & Investigations.
Darren has a Master's in Business Administration, a Diploma of Financial Markets and is a Graduate Australian Institute of Company Directors.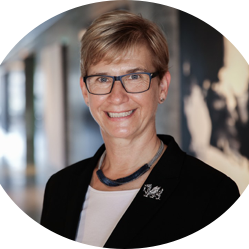 Lynwen Connick
Chief Information Security Officer,
ANZ Bank
As the Chief Information Security Officer at ANZ, Lynwen is responsible for ensuring ANZ's information security strategy evolves with the changing technology landscape and supports the banks digital transformation. Lynwen has extensive experience in all aspects of information and cyber security – including leading the development of the National Cyber Security Strategy and managing offensive and defensive cyber operations.
Prior to joining ANZ in March 2017, Lynwen worked at the department of the Prime Minister and Cabinet from 2013, where she led the review of Australia's cyber security and the development of the new National Cyber Security Strategy, launched by the Prime Minister in April 2016. Before joining the Department of the Prime Minister and Cabinet, Lynwen worked at the Department of Defence, serving most recently as the First Assistant Secretary, ICT Reform and the department's  Chief Information Security Officer (September 2012 – November 2013).  Lynwen worked for 27 years at the Australian Signals Directorate (formerly the Defence Signals Directorate).  Her most recent appointment there was as Deputy Director of the agency and First Assistant Secretary responsible for Capability (2007 – 2012) and she was the CIO for the three Defence Intelligence agencies. She also ran the Australian Signal Directorate's Cyber Security mission for a number of years.
Lynwen has a Bachelor of Science (Computer Science Major) from the University of Melbourne and is a Graduate of the Australian Institute of Company Directors.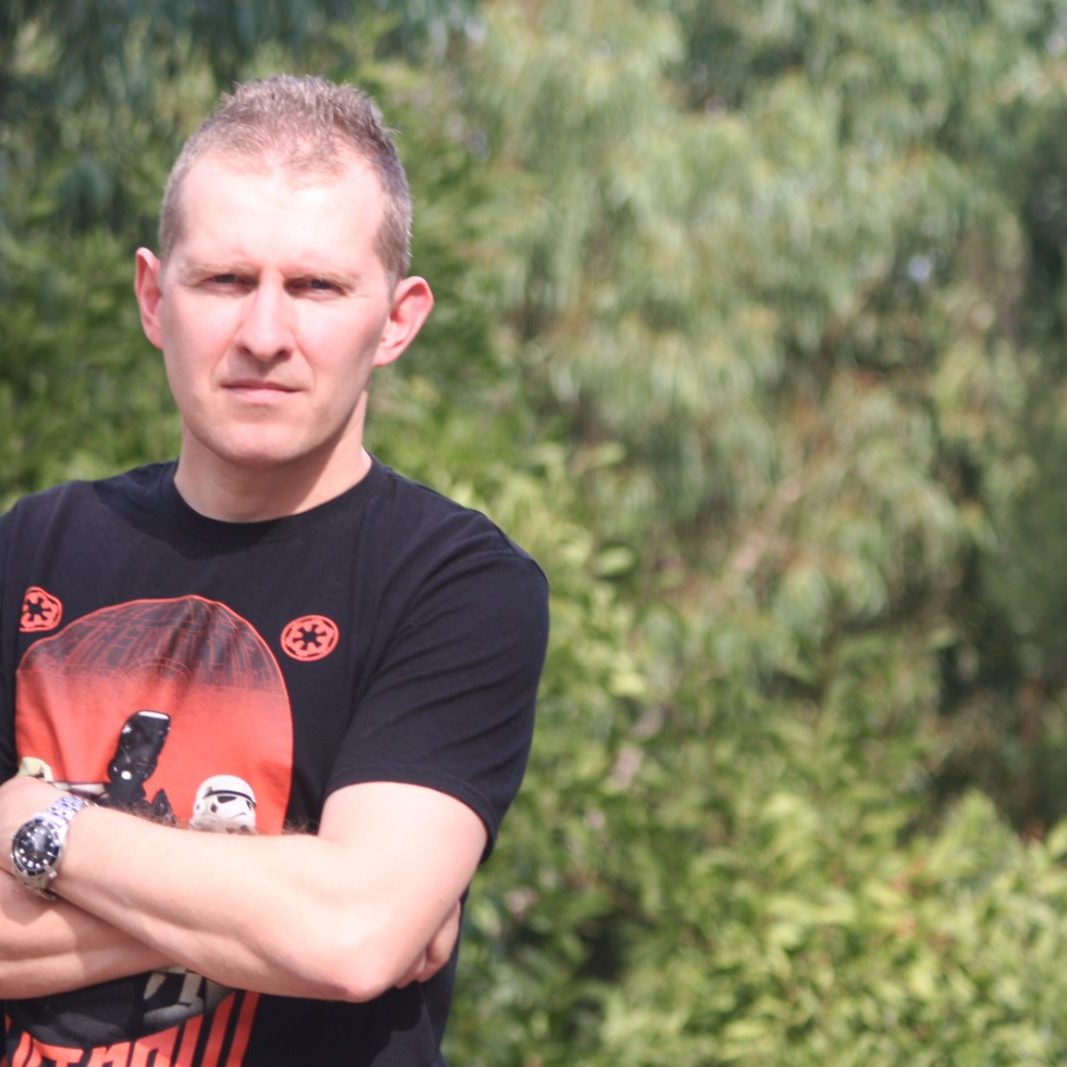 Craig Templeton
Chief Information Security Officer,
REA Group
Craig brings over 22 years' experience in the security field, having worked for a variety of blue chip organisations globally.  With his no-nonsense approach, Craig is known for not conforming to traditional approaches to solving security problems.
Over the last 5 years Craig has focused on the behavioural aspects of security, winning Security Professional of the Year at the AISA National Conference in 2015 for his work in the field of human behaviours in information security.
Craig is a co-founder of the Security, Influence & Trust Group – an Australian Industry community committed to providing strategies for every-day people to protect themselves online.
Craig sits on a number of advisory bodies and has association with research institutes in London, Canberra, Sydney and Melbourne.
Craig assumed the role of CISO at digital property marketing company, REA Group in Feb 2017.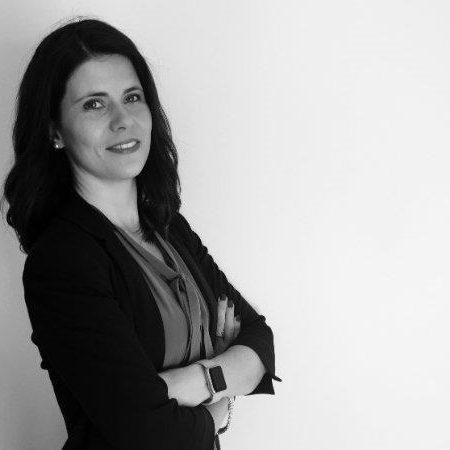 Erica Hardinge
Head of Security Enablement, ANZ Bank
Erica is responsible for developing the global strategy for engaging and empowering secure behaviour change across customers and 50,000+ employees over ANZ's 30+ geographies.
Erica has been applying interdisciplinary approaches to what was traditionally purely a communications role for 10 years, with prior roles in HR providing the basis for her approach. During this time Erica has observed growing interest and support for the Security Awareness function. Erica believes in the importance of simple language, clear individual action and personal relevance as key ingredients in driving a strong cyber security enablement program.
Erica feels strongly about the role of sharing and learning across industry to improve the function.  As such, is excited to have co-founded and grown the Security Influence and Trust group for Awareness professionals in the Australasia region.
Erica completed her MBA qualification at Melbourne Business School in 2008 following the earlier completion of a Bachelor in Arts and Science at Melbourne University, with a focus on Behavioural Sciences, including Criminology, contributing to her passion to help staff become cyber safe.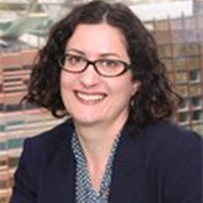 Rachael Falk
Cyber Security Advisor,
Pace and Scale Consulting
Rachael currently advises on a range of cyber security policy and strategic issues.
Prior to this, Rachael was the General Manager of Cyber Influence at Telstra Corporation leading Telstra's Cyber Influence team. This capability was responsible for raising awareness on cyber security issues and ensuring that cyber security is front of mind for all Telstra staff.
Rachael is the co-author of the Five Knows of Cyber Security, a well recognised and often referenced approach that can be used to effectively manage cyber security risk from the Board down. Rachael is also a contributing author to Palo Alto's Australian edition of Navigating the Digital Age a Cyber Security Guide for Directors and Officers.
Prior to making the move into cyber security, Rachael practiced as a lawyer for fifteen years both at Telstra and with leading law firms both in Australia and overseas.
Rachael has a keen interest in legislative and policy issues surrounding cyber security.
Rachael also holds a Bachelor of Arts from the ANU and Bachelor of Laws (Hons) from the University of Technology (Sydney) an Advanced Masters in National Security Policy with the National Security College at the ANU.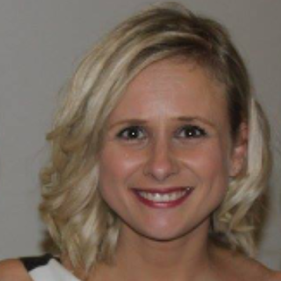 Ivana Kvesic
Head of Information Security Innovation & Culture, Australia Post
Ivana Kvesic is the Head of Information Security Innovation and Culture at Australia Post. She's driven by the ambition to make information security a life skill for the company's people through training and education.
With a 16 year career in tax, vocational education and most recently in information security, Ivana's key strengths are in building a deep understanding of the brand she represents, achieving business goals, influencing and driving the desired culture within an organisation.
Her passion and commitment to educating and empowering people about cyber security is the highlight of her career.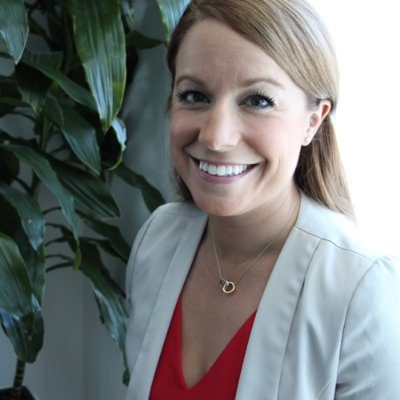 Rebecca Moonen
Senior Security Influence Lead,
nbn™
Rebecca Moonen is Senior Security Influence Lead at nbn™, part of the team responsible for managing the nbn™ internal privacy and security awareness strategy, and outreach program. Building a robust Security culture at nbn™ is a natural progression from Beck's previous role in the internet industry, where her personal passion for cyber security resulted in iiNet's Online Safety Initiative to empower kids against cyber-bullying. The safety campaign included visits to schools, industry, and community groups, where she presented seminars on issues such as safe social networking, digital reputation, and protecting personal information online.
As part of this education initiative, Beck was selected as the national ambassador for the 'Stay Smart Online week', run by the Australian Government- complete with numerous radio interviews and events (regrettably without a star adorned trailer!) Alongside Online Safety, Beck has been actively involved in public policy discussion in areas of refused classification content, gaming ratings, online gambling addiction, and the unforgettable moment of beating Hollywood in the AFACT copyright trial. Hailing from sunny WA, Beck is an avid scuba diver who travels the world at depth, remaining convinced that nothing beats the underwater environment in her own backyard. She holds a Bachelor of Commerce from Curtin University and 18 years of industry experience within the Telecommunications Industry.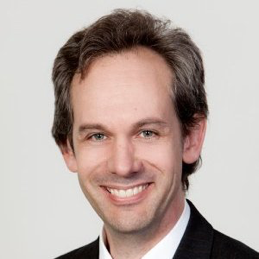 Berin Lautenbach
Chief Information Security Officer – Asia Pacific, Telstra
Berin Lautenbach is the Chief Information Security Officer for Asia Pacific at Telstra with an extensive and diverse background in Cyber Security spanning 24 years. Berin loves the big cyber security challenges and bringing together a team of great minds to protect customer and corporate data and the Telstra network.
His more recent roles have included leading the Information Security team in GE Capital Australia followed by setting up and leading the Security Architecture team for GE Capital globally. Berin has been involved in projects covering a wide range of security technologies such as intrusion detection; application security and malware control, to name just a few.
Berin worked for a number of organisations including the Department of Defence Australia, Dimension Data, National Australia Bank and GE, before joining Telstra in 2015.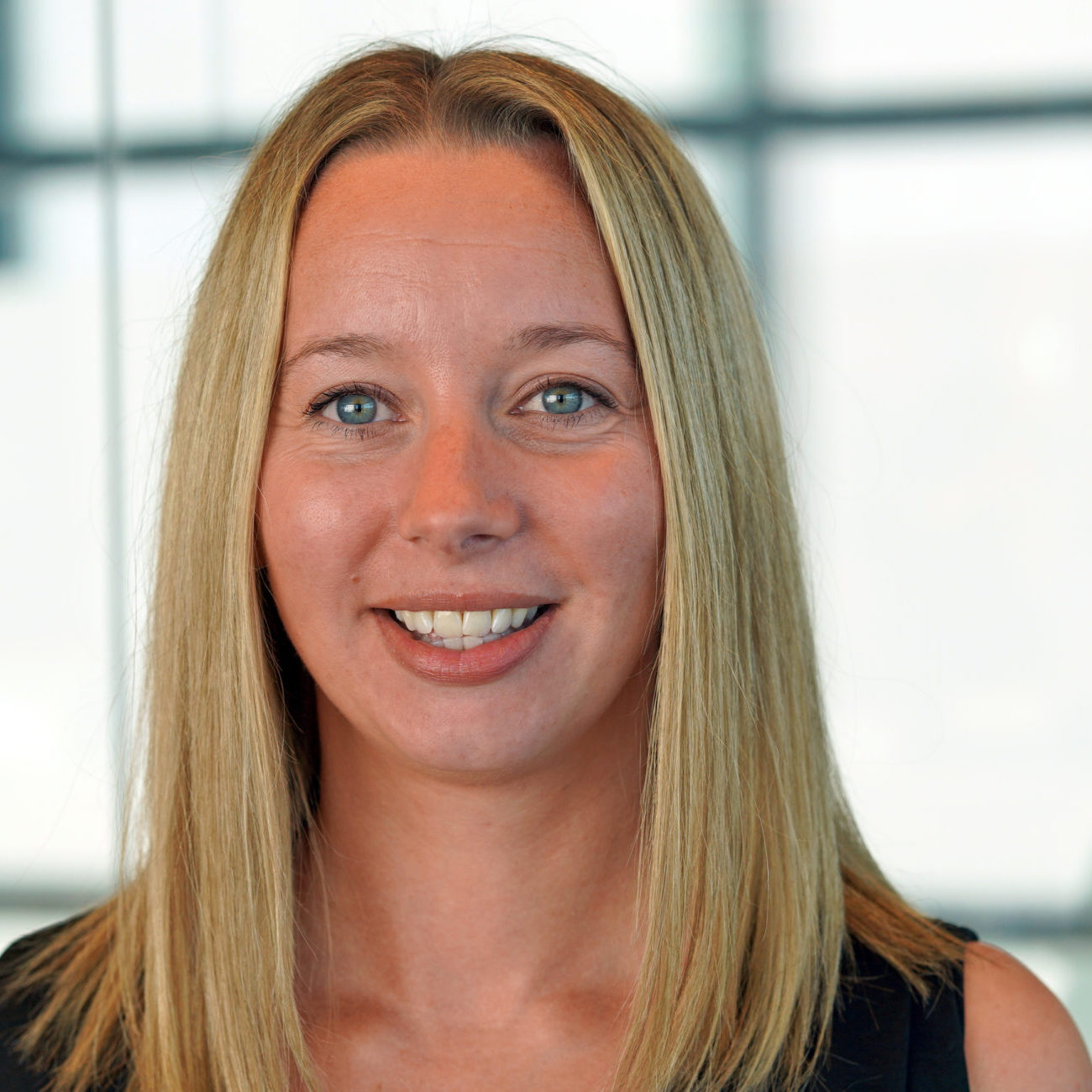 Kate Monckton
Head of Security Influence & Privacy Engagement, nbn
Kate is nbn's Privacy Officer and Head of Security Influence and Privacy Engagement. Kate's enthusiasm for information security and privacy has taken her all over the globe, bringing to nbn a wealth of experience from former roles at top-tier technology companies including Microsoft and Symantec.
Kate spent five years on the Board of the International Association or Privacy Professionals Australia and New Zealand, including two as the President before stepping down in October 2017.
She is also a co-founder of the Security Influence and Trust (SIT) Group which was established in 2015 with the purpose of bringing together industry and government to work together to ensure that online safety skills are developed in a way that benefits everyone. In October 2017, the SIT Group was recognised by the Australian Information Security Association (AISA) with the Educator of the Year award.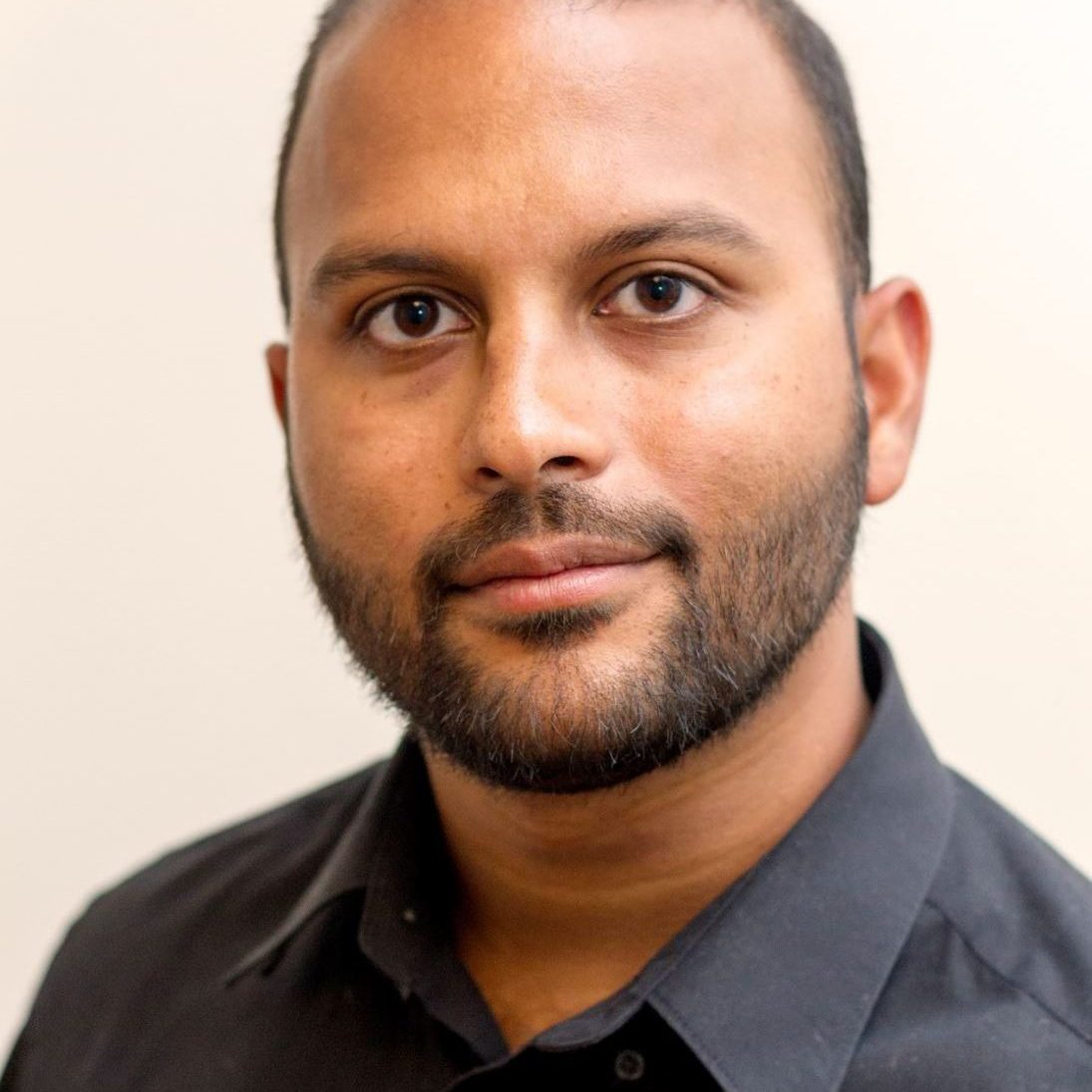 Tim De Sousa
Privacy & Policy Consultant,
De Sousa Advisory
Tim De Sousa is a privacy and information governance legal and policy specialist, with a focus on emerging technologies. Tim has held senior roles with the Commonwealth Bank of Australia's industry-leading Digital Trust and Privacy team, and the Office of the Australian Information Commissioner (OAIC). While at the OAIC, Tim led the OAIC's Open Government, Technology and Regulation team, including redeveloping and implementing the OAIC's methodology for data breach enquiries and Commissioner-initiated investigations.
Tim also maintains a keen interest in open government and open data, including participating in and serving as an advisor for GovHack Sydney.
Tim is now the Principal of de Sousa Advisory, and holds a senior advisory role with elevenM, working with some of Australia's leading brands to build privacy capability and manage risk.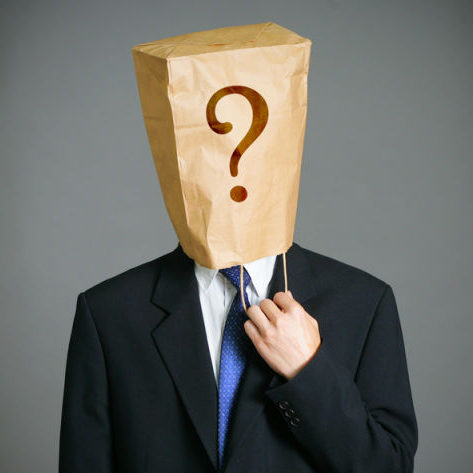 Blair Adamson
Cyber Influence Manager, Telstra
Blair Adamson heads up Telstra's Cyber Influence team and has extensive experience across government, intelligence and private industry, having worked in various senior management advisory roles in the Department of Defence, the Australian Signals Directorate and the SANS Institute. His team at Telstra is responsible for influencing security decision-making across the organisation and raising awareness on cyber issues to ensure cyber security is front of mind for all staff. In 2016, Blair led an enterprise-wide program of security reviews utilising Telstra's '5 Knows of Cyber Security'.
Blair's time in the Department of Defence included roles in the Office of the Minister for Defence and the Defence Strategic Reform Program before becoming Director of the Cyber Influence team at the Australian Signals Directorate. Blair also spent several months at the Communications Security Establishment Canada (CSEC) as a Special Advisor to build a similar team in Canada. Before joining Telstra, Blair worked as the Director Asia Pacific for the SANS Institute, managing its business in Korea, Japan and Hong Kong, and in its dealings with the Defence Industrial Base across APAC.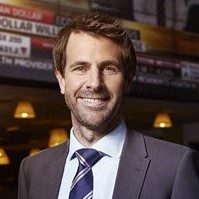 Jon Court
Director Corporate Communications, Telstra
Jon is Director of Corporate Communications for Telstra, where he is responsible for media relations, issues management and digital creative content. Jon has worked in corporate affairs roles for close to 20 years, the last 15 of which have been at Telstra in public affairs, government relations, issues management and media relations roles.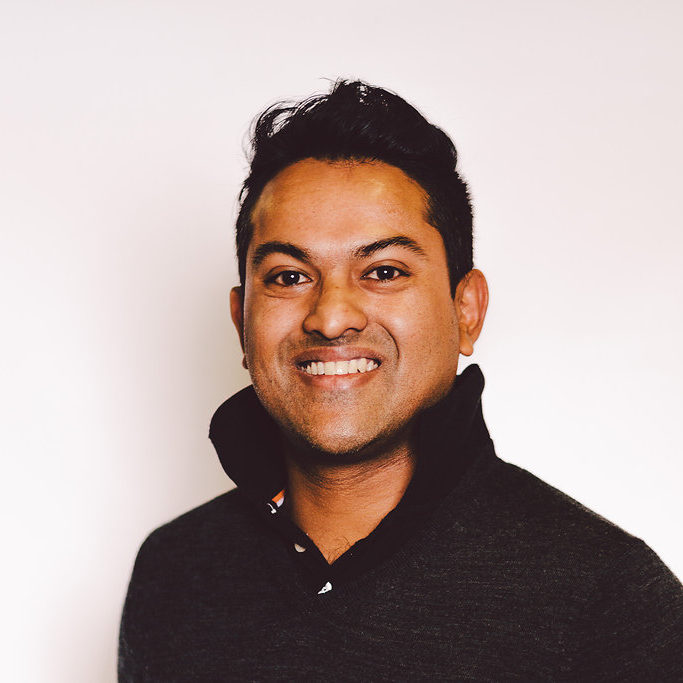 Murali Maheswaran
Human Design Lead & Social Evolutionary
Murali is a polydisciplinarian. Innovator, entre/intra-preneur, designer, strategist, experiential futurist, co-operator and commoner. He co-founded and now runs thestilldynamic (TSD) a human transformation practice, supporting government, business, start-ups and social enterprises to evolve through and with their people. The business values stillness, emptiness and presence. These are essential conditions for spontaneous, effortless and graceful action.
Murali's awareness and feel for what moves dynamic systems led to blending, melding and weaving together of Eastern inner transformation practices with Western outer creation practices. Meditation, mindfulness, Qi Gong, embodiment, movement, intuitively blending with human-centred design, lean thinking, strategic foresight & futures, systems thinking, play, improvisation and emerging neuroscience. TSD is The Yoga of Doing bringing you gently into the dance of your deepest potentials.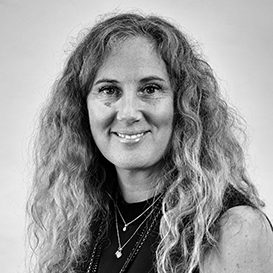 Christine Jackson
Identity & Cyber Security Counsellor, ID Care
Chrissy Jackson is a qualified counsellor and leader within IDCARE's National Case Management Centre.  IDCARE is Australia and New Zealand's national identity & cyber support service.
IDCARE has helped thousands of Australians and New Zealand individuals and organisations reduce the harm they experience from the compromise and misuse of their identity information by providing effective response and mitigation.  This service is the only one of its type in the world.
Chrissy has engaged over three thousand individuals, providing direct support in response to their individual needs. She has been a key operator in providing assistance to individuals impacted by data breaches including the Australian Red Cross Blood Service, New Zealand Nurses Association and just recently working in conjunction with the OAIC – Amazing Rentals breach.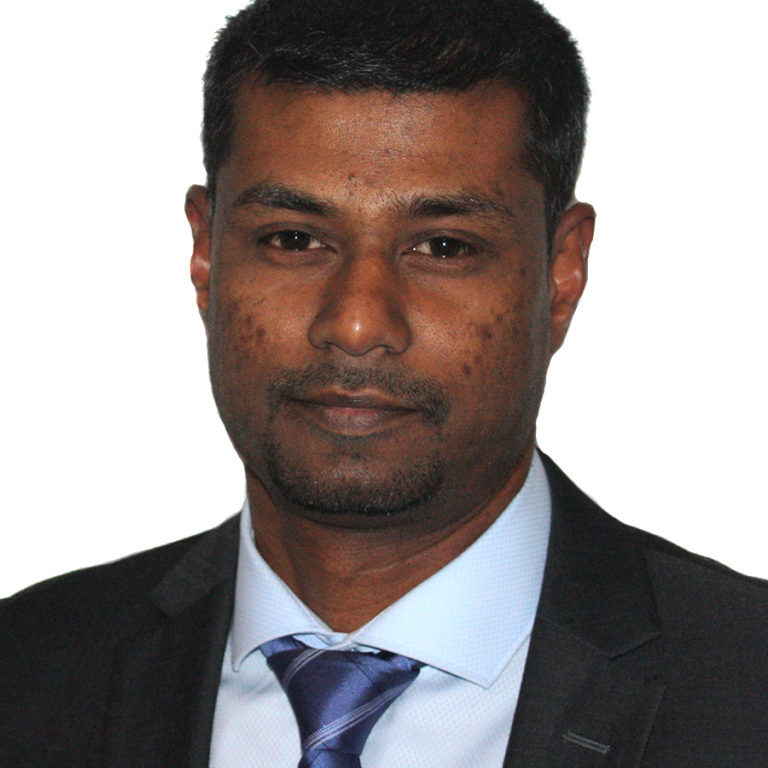 Manuja Wijesekera
Security Solutions Architect, Dimension Data
Manuja Wijesekera is currently a Security Solutions Architect within the Security Practice of Dimension Data – Victoria. Prior to that he spent over a decade being responsible for all aspects of security including strategy, risk management, awareness, architecture, solution design and development and implementation of policies and standards, in small to medium organisations.
Manuja is immensely passionate in helping business and technology leaders weather the never ending storm of cyber security episodes by ensuring they focus on the human behavioural facet alongside their security technology and governance choices.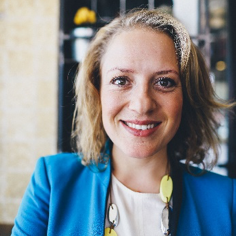 Melanie Marks
Principal, elevenM
A recognised figure in the privacy industry and current President of the International Association of Privacy Professionals (iappANZ), Melanie has established and run privacy governance programs for the Commonwealth Bank of Australia and the National eHealth Transition Authority (now the Australian Digital Health Agency).
She is also an Advisory Board member of Information Governance ANZ and an Expert Advisor to LexisNexis on privacy and data protection.  Her career spans 15 years in privacy compliance, risk management and strategy and related legal fields.
Melanie is a thought leader on the importance of trust as a brand differentiator.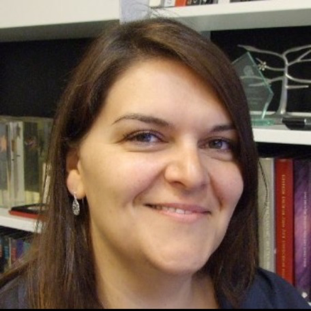 Jodi Gubana
Community Engagement Manager, TAC
Jodi has recently started a new role as Community Engagement Manager at the TAC after managing the Marketing team for 3 years.  She has worked  in road safety for almost 8 years, first joining the team in 2009 as a Project Marketing Manager, before leaving in 2011 to "join the dark side" at the creative agency working as an Account Director on the TAC business.  In 2014 her love of trekking down the Princes Highway to Geelong saw her head back to the TAC team.  She brings a wealth of experience in marketing and advertising, with specialist experience in behavioural change marketing.
As a result of her long history with the TAC, Jodi is a committed and passionate road safety advocate.  Having worked on notable TAC campaigns such as 'Ripple Effect' and 'The Party's Over', and more recently with the launch of the Governments Towards Zero road safety strategy, she managed the 'Man on the Street' campaign which has been one of the most rewarding for her.
In addition to her experience with the TAC, Jodi has worked for other Victorian Government agencies such as VicUrban and WorkSafe.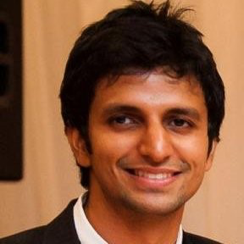 Shom Yadav
Product Innovator & Story Teller, Australia Post
Shom works with the Head of Innovation and Culture to create new consumer products with an aim to help Australians become safer online and also builds an innovation culture within the team as a coach/ facilitator.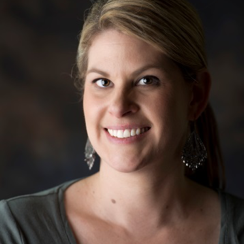 Lee Beyer
Senior Manager, Cyber Safety, NAB
Lee has worked in the cyber security field for ten years, both in the financial services industry and federal government, where she has built workforce and customer cyber security awareness strategies.
Lee has studied Cyber Law and Policy at the Centre for Internet Safety at the University of Canberra.
After previously leading the Cyber Intelligence function for the bank, Lee currently manages NAB's Cyber Safety customer program.
A member of the Security, Influence and Trust industry group, Lee works with industry peers to identify effective ways of uplifting the security awareness of the Australian community.
Lee believes that creating a culture where employees understand their role as the first line of defence against cybercrime is a vital component of keeping organisations, and their customers, safe.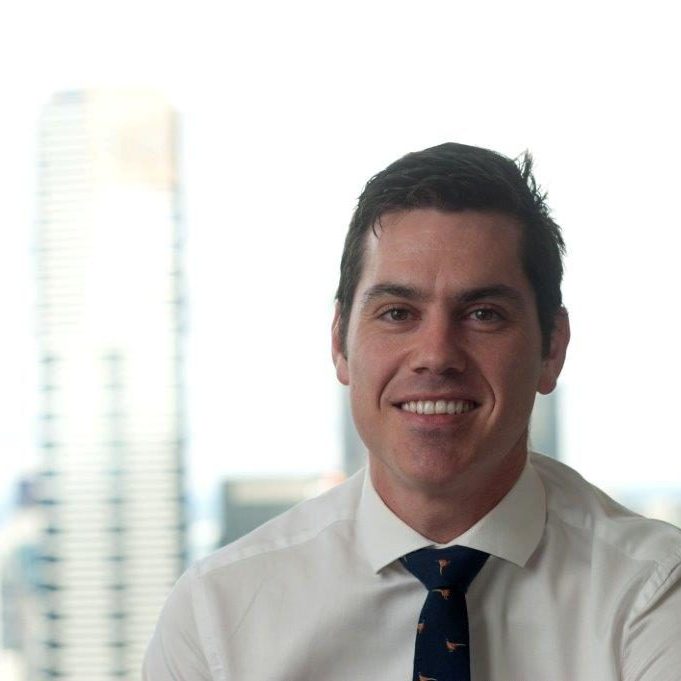 Paul Burrow
Security Capability Uplift Manager, ANZ Bank
Paul Burrow is senior manager within the Security, Influence and Outreach team based within the Information Security Office within ANZ. After a number of years supporting staff capability around cyber security, ANZ recognised a growing need and commitment to support the broader community around digital enablement. Paul has been developing new customer and community education and engagement that looks to support people from being impacted by cyber-attacks whilst making the most out of all things digital.
From a traditional Organisational Change Management and Transformation background, Paul has worked across the world with leading organisations such as the United Nations, World Vision Australia and the Qatar Foundation. He has worked to support organisation transition strategic projects, developing training and awareness and manage senior stakeholders.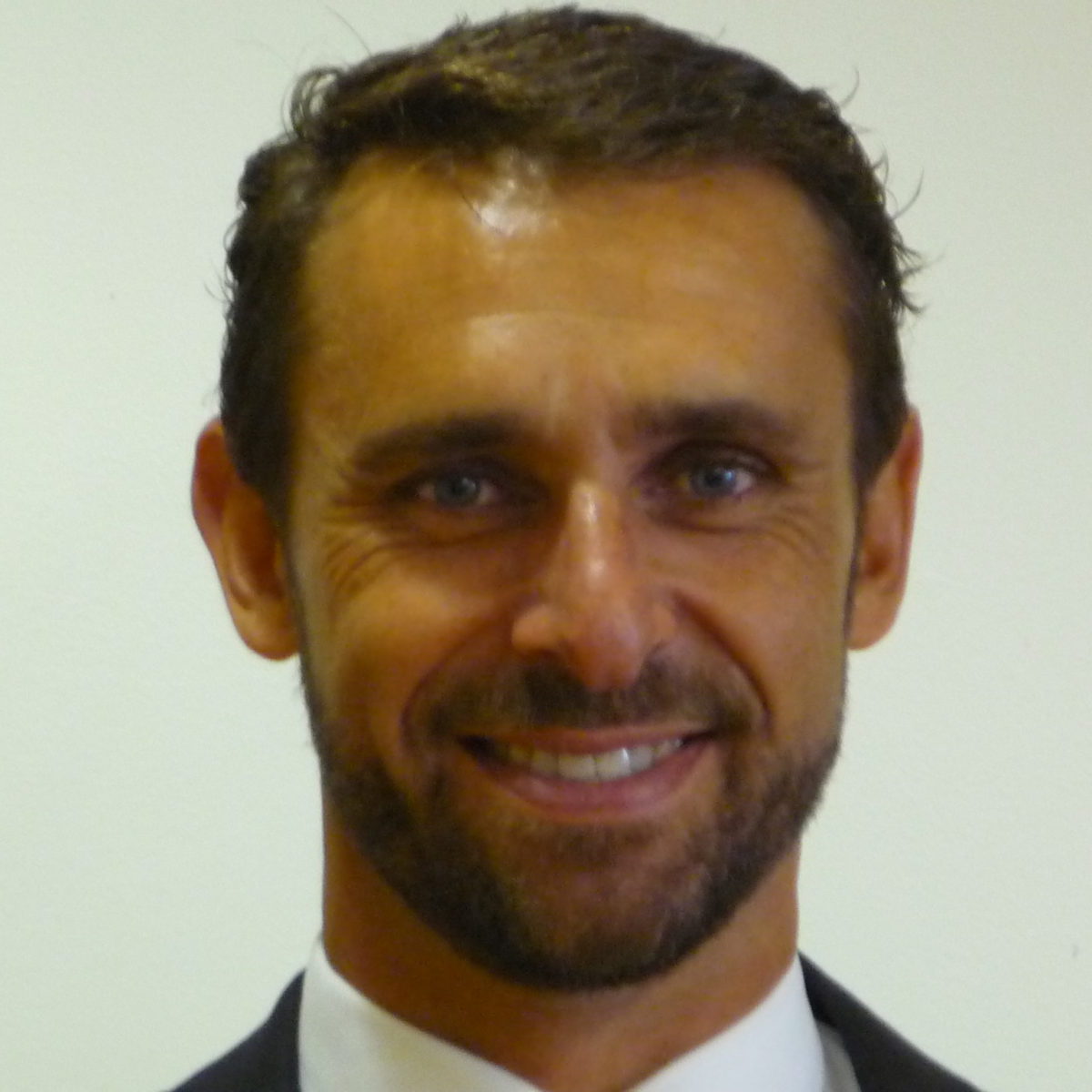 Paul De Araujo
 MarComms, Office of the eSafety Commissioner
Paul joined the eSafety team this year bringing with him over 28 years local and international IT industry experience in sales, marketing and corporate social responsibility roles.
Paul's passion for keeping citizens safe in the digital world began as a founding member of the ThinkUKnow online safety and security program.
Paul is responsible for delivering the 2018 Safer Internet Day for the eSafety Office, and very much looking forward to the creative ideas sparked by the SIT Summit 2.0 Phish Tank.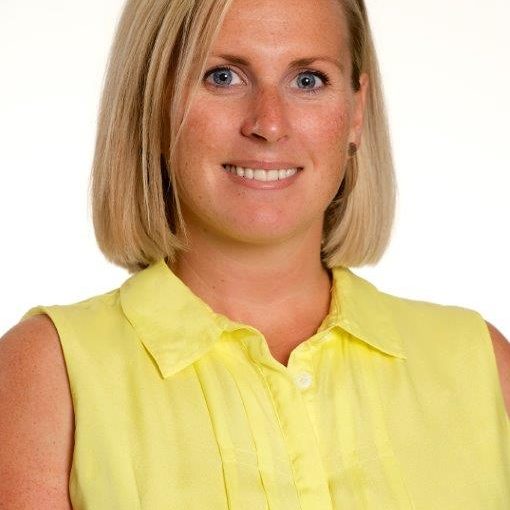 Kristin Lyons
Chief Information Security Officer,
Australia Post
Kristin Lyons is the Chief Information Security Officer (CISO) for Australia Post. In the last five years, she has led various Information Security Management teams within the company before being appointed as CISO in May 2016. She is now responsible for leading a team that manages all facets of cyber security for the Australia Post Group.
Kristin and her team are driven by the passion to empower citizens to make decisions that enable them to transact and interact more safely online. She effectively engages and brings together security and business areas with an authentic and pragmatic style based on open communication and trust.
Congrats…
This is the bottom of the page!